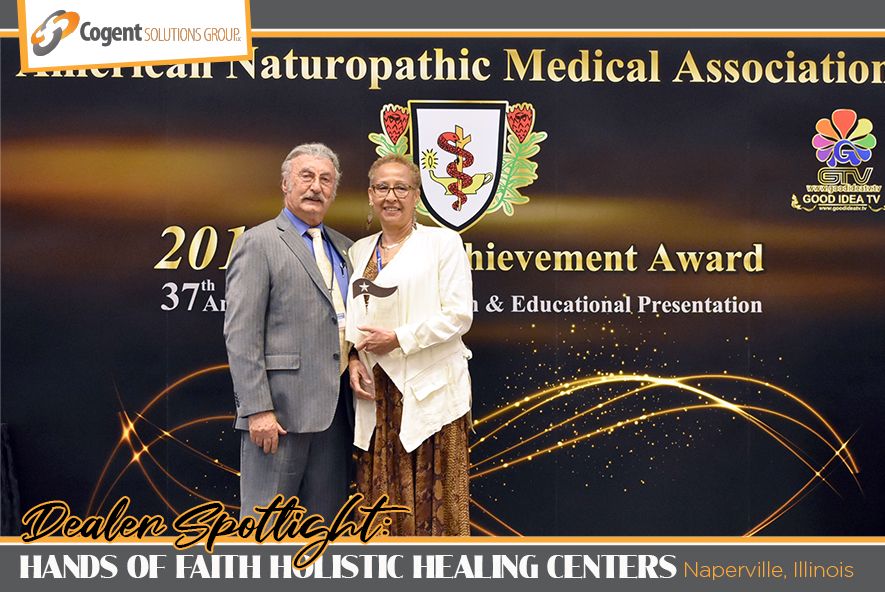 Over the last ten years, Doc Faith has grown the Hands of Faith Holistic Healing Centers into a peaceful retreat that offers a variety of healing modalities including, but not limited to Holistic assessment support and care, Naturopathy, Digestive Health/Enzyme Nutrition, Therapeutic Massage, Energy Healing and Hypnotherapy. Please use the following link for several photos of my office
Why do you love Cogent Solutions Group Products?
I have purchased Baxyl and HyaGlo in the past and my patients love these products. It was a slow start in the beginning, but now my patients are selling the products for me by telling their friends and family about how well it works for knee and other joint pain. The HyaGlo is a good seller as well.

Store Name
Hands of Faith Holistic Healing Centers
Contact Person
Dr. Z. Faith Darby, ND
Address
800 W. 5th Avenue
Suite 101i
Naperville, Illinois 60563
United States

Phone
(630) 415-9632
Email
Website