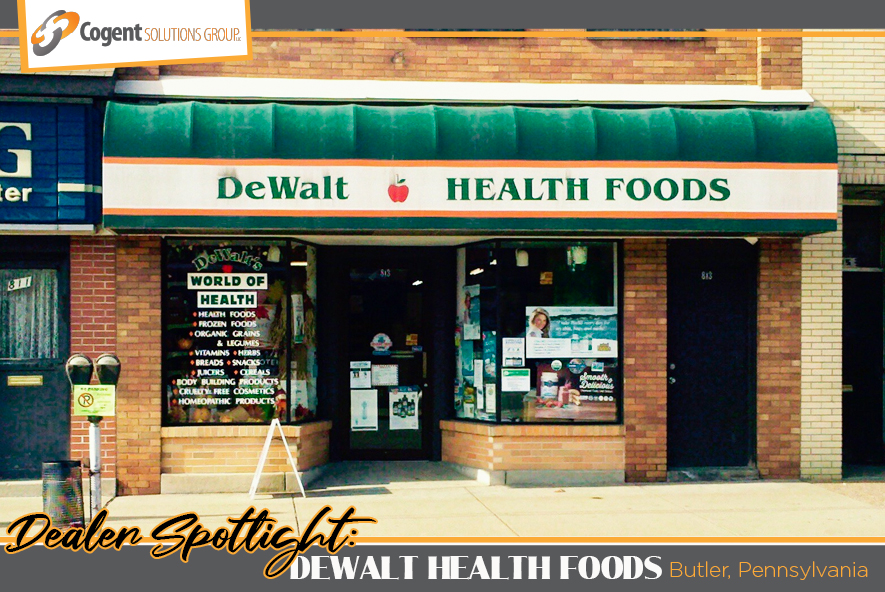 DeWalt's Health Foods, which has been serving the community for over 35 years, started in January, 1980, with their first store. They now have 3 locations; Butler, at 205 S. Main St., New Brighton, at 630 3rd Avenue and Ambridge, at 813 Merchant St.
DeWalt's Health Foods not only sells supplements, but also provides both health and specialty foods, which in many cases, if need be, can be special ordered per the customer's request. DeWalt's Health Foods also hosts a number of free wellness events, throughout the year, including health lectures and their bi-annual open house, which features many health and wellness vendors and experts from our area and beyond.
DeWalt's Health Foods' mission is to educate our customers and community about health and nutrition, motivate them to adopt healthier lifestyles, and provide them with the highest quality food and supplements available.
Why do you love Cogent Solutions Group Products? (Baxyl, BaxylGI, Baxyl+CBD, HyaGlo, Phazit, Trixsyn)
Baxyl is something I have used for years. Knee problems for years from a nasty car accident. Many surgeries. It really helps with joint discomfort! I even give Trixsyn to my dog.
Store Name
| DeWalt Health Foods
Contact Person
| Sandra McCafferty
Address
| 205 South Main street
Butler, Pennsylvania 16001
United States
Map It
Phone
| (724) 287-3377
Email
| dewaltshealth@gmail.com
Website
| http://www.dewaltshealthfood.com