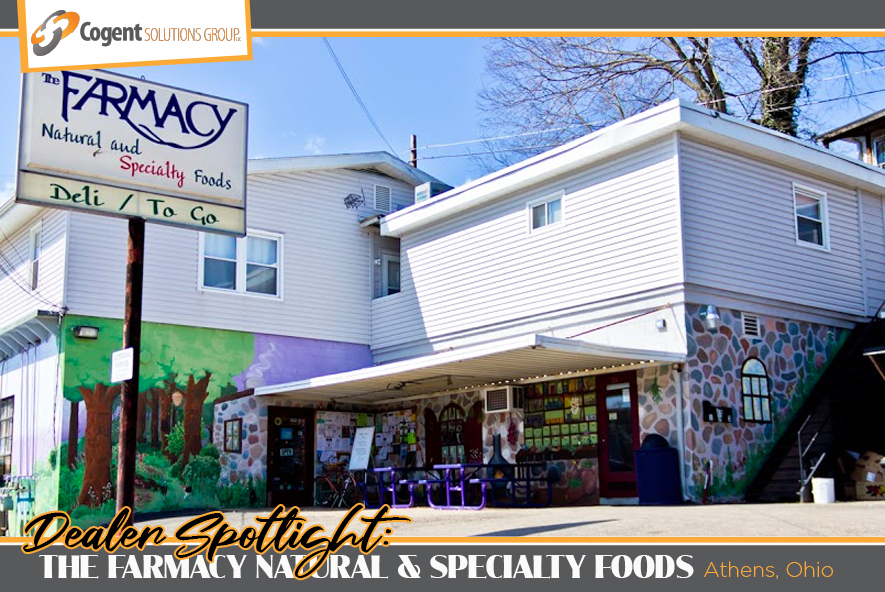 The Farmacy has been in business for over a half century. We started at the beginning of the natural foods industry and have been feeding our community ever since. Although we are often copied nobody can duplicate the dedication and love we feel for our community and customers. We are in the wellness business.
We want our customers to feel loved and safe when they shop our store! From our natural foods deli, bulk herbs and foods section to our ethically stocked supplement section. We source the highest quality products from companies that align with our values and ideals. We do not just products we sell a lifestyle here.
Contact Person
Kevin Tidd

Address
28 W Stimson ave
Athens, Ohio 45701
United States

Phone
(740) 593-7007
Email
kevin.farmacy@gmail.com

Website
http://www.farmacynaturalfoods.com

Why do you love Cogent Solutions Group Products? (Baxyl, BaxylGI, Baxyl+CBD, HyaGlo, Phazit, Trixsyn)
It works without fail. Using Trixsyn for dogs made me a believer! There is no placebo effect with an animal. It is amazing how quickly it restored strength in her joints!